Hey, guys! So in Sit at a Different Lunch Table Thing!, CJ is wearing a ring which she says is her birthstone. I added the picture below (sorry for the bad quality). I'm wondering what month you guys think the birthstone corresponds to. I looked at some pictures online and it looks like it might be October. Then again, I looked at multiple pictures of birthstones and the colors aren't the same throughout, so it might be a different month. For example, one picture I looked at made is seem like the month is June. Just wanted to know your thoughts as well!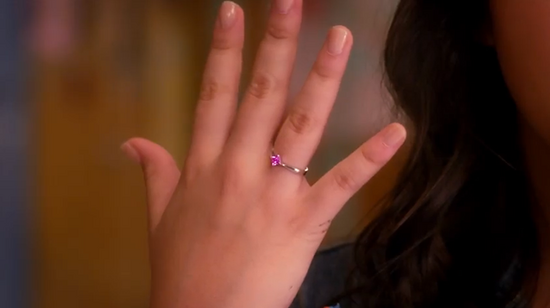 Ad blocker interference detected!
Wikia is a free-to-use site that makes money from advertising. We have a modified experience for viewers using ad blockers

Wikia is not accessible if you've made further modifications. Remove the custom ad blocker rule(s) and the page will load as expected.